2022-2023
[ARCHIVED CATALOG]
2022-2023
---
Welcome to the Alvin Community College Catalog for 2022-2023.
Within these pages you will find all of the information you need to get started with your education at ACC. Whether you are pursuing credits to continue your education at a 4-year institution or earning a certification to start a career, ACC has what you need. The catalog contains detailed information about what programs and courses we offer and the requirements to complete those programs. I strongly encourage you to complete your selected program of study and become an ACC graduate.
At Alvin Community College, we strive to offer our students everything needed to accomplish their educational goals. In the catalog, you can learn about the many services we offer at ACC including advising, counseling, career services, financial assistance and much more.
You will also find information about life on campus along with ways to enhance your college experience and get the most out of your time with ACC.
Our mission at ACC is to provide affordable access to a quality education and help you achieve your goals. Completing your education will open doors of opportunity that will improve your life and the communities in which you live.
I look forward to seeing you around campus.
Fins Up!

Dr. Robert J. Exley
Alvin Community College President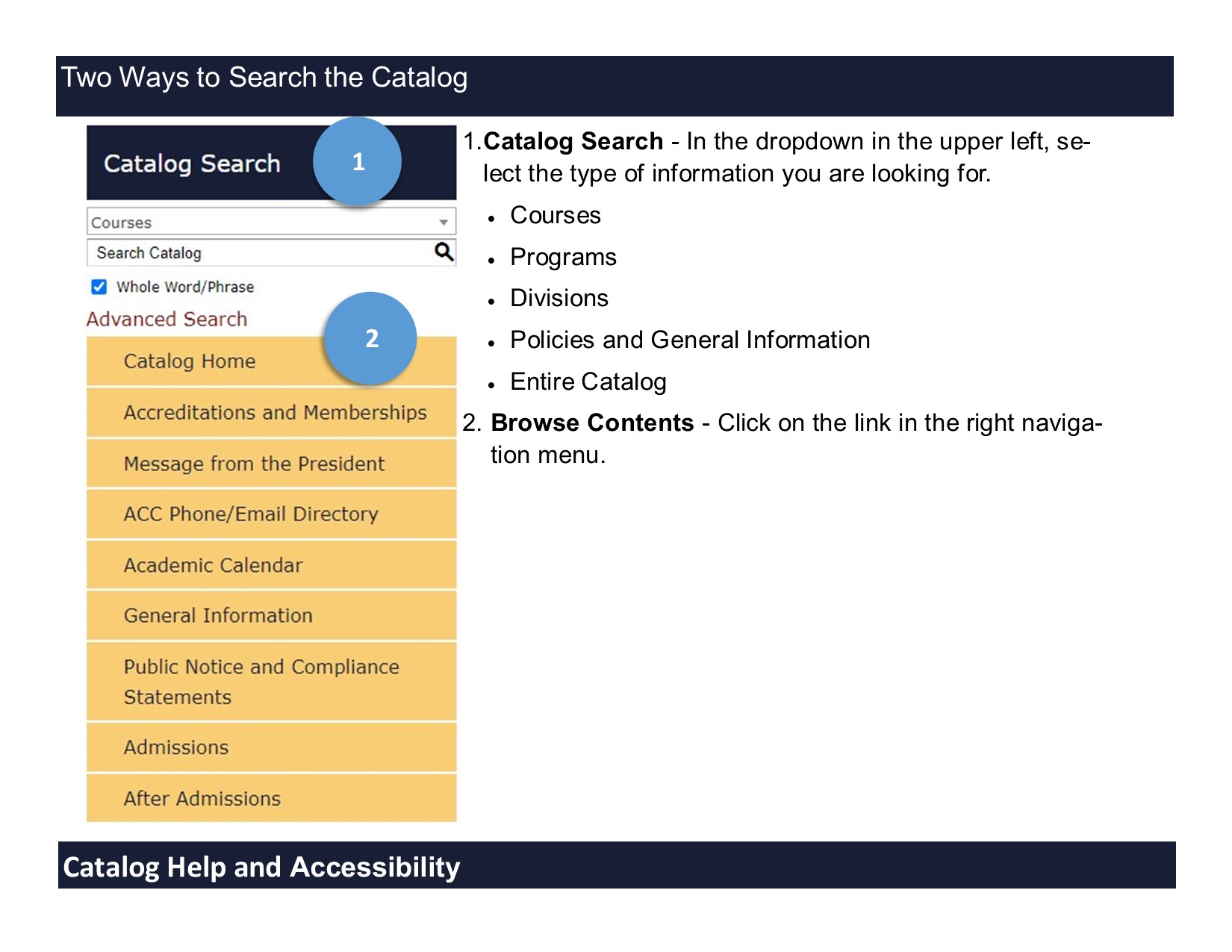 | | | |
| --- | --- | --- |
|  Social Media |  Printer Friendly |  Catalog Help |
| Whether you are a faculty member or a student, you can share Catalog information on Facebook or Twitter. Just click the icon and spread the word! | Need a hard copy? Click the print icon at the top of any page within the Catalog and generate a pop-up page formatted to print neatly. | At the top of every page, you may click this icon to get more specific information on how to use the Catalog. |
---